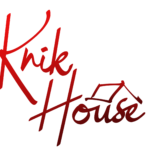 Knik House is a transitional living facility located in the Mat-Su Valley.
We implement a Christ centered, life transformation model designed to successfully rehabilitate people and families in need.
It is our desire that residents learn the underlying issues leading to their current crisis, while identifying new, healthy ways of coping with these challenges.
We take a holistic approach in helping people obtain the skills, education and resources they need to get their lives back to stability and independence.
We believe that by providing the people we serve with the training they need to achieve their life goals, their chance of positive change and self sustainability greatly increases.
Benefits for Residents
Safe, structured living environment
Training in coping skills
Recovering with other individuals affected by similar challenges
Vocational resources and case management
Goals for Residents:
Learning how to function on a daily basis in a productive manner
Identifying and successfully coping with triggers
Finding other healthy individuals to ask for help
Repairing damaged relationships with others