Food and Clothing Pantry
Blood-n-Fire started out delivering food and clothing to people in need in 2006. We have a Food Pantry located at Meadow Lakes City Center #21. Blood-n-Fire started out serving 20 families a month. As of 2021 we now serve 300 plus families a month.

Food Pantry Open
Drive Through
Fridays 1:00pm-5:00pm.

Clothing Pantry Closed!



Homeless Prevention
Blood-n-Fire also partners with six other agencies to provide homeless prevention.

We work in partnership with the Valley Charities, Family Promise, My House, Salvation Army, Day Break and Alaska Family Services to help prevent homelessness. This program offers qualifying applicants with assistance with utility shut-off notices, heating fuel costs, eviction prevention and help with a portion of first months rent.

When resources are available we also help gas cards.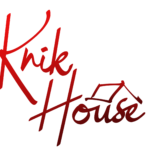 Knik House opened our first transitional living facility March, 2015. Since then we have grown to a multi-site program that has served hundreds of men and women facing homelessness for various reasons.

Residents are challenged and equipped to move to stable independence. All while living in a sober, safe environment.

Knik House is an 12-18 month program currently housing up to 23 men in one location and 11 women in our second location.

Apply today and let us walk with you!